"Walker" gives you options when it comes to glass edgework. Busetti two-sided horizontal edger specializes in ground and polished edges. Z.Bavelloini vertical edgers are dedicated to miter and beveled edge treatments. Choose from: Seamed, Flat Belt Ground or Flat Belt Seamed, Flat Ground, Flat Polished or Mitered Edges.
Glass Edgework Options (for Heat Treated Glass)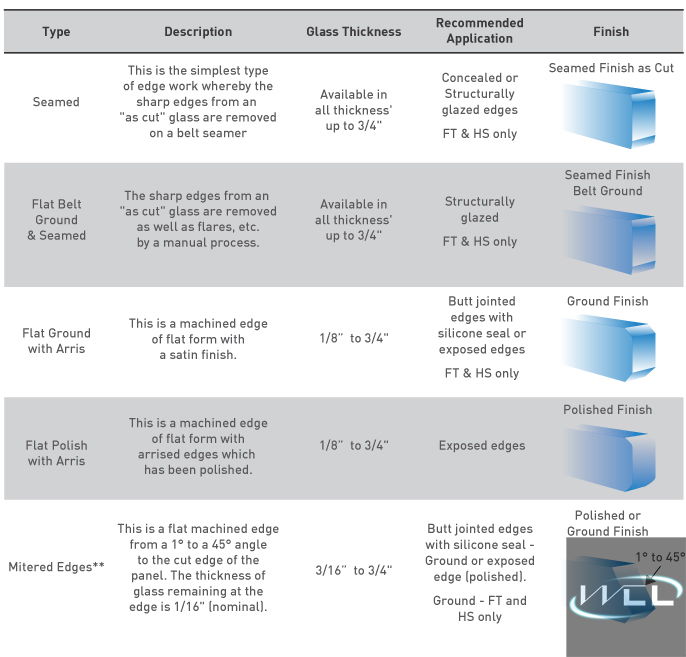 **For mitered edges a customer sketch is required to identify the angle size and orientation.

Requests incorporating a mitered edge and a silk-screened pattern must be approved.

Laminated Glass:
1.Ground, polished and mitered edges are available to 2" thickness for laminated annealed glass.
2."Walker" recommends the aesthetics of ground, polished or mitered edges of heat treated laminated glass be evaluated because of the offset edges (edge work must be done prior to heat treating). The potential for mismatched edges exists to a maximum of 1/8".